Woodland Square Quilt features the ever popular Woodland fabrics in a less expensive design so that everyone can enjoy these great fabrics.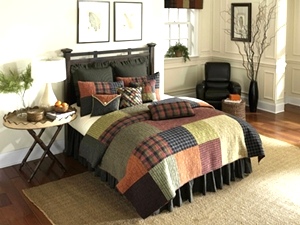 Woodland Sqaure Quilt Collection by Donna Sharp



Woodland Square Quilt Collection By Donna Sharp
Donna Sharp uses a large and small quilt blocks to create this patchwork quilt. Woodland Square features rustic reds, rustic orange, green and black in it's signature fabrics. Woodland Square fabrics are hand cut and machine pieced and machine quilted. Woodland Square is a patchwork quilt, 100% cotton, oversized, and reversible.


For Assistance: (865) 436-4602